3 Tips for Preventing a Fire in and Apartment Complex or Multi-Family Residential Property
3/24/2020 (Permalink)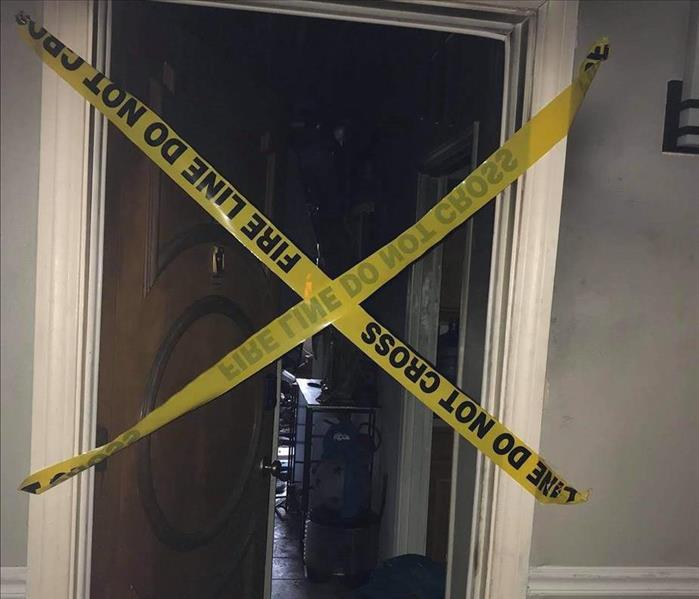 SERVPRO of Greater Covington and Mandeville specializes in fire damage restoration for apartment complexes and multi-family residential properties.
According to the National Fire Protection Association, in 2018 there were 86,500 apartment fires. While this number has significantly decreased from the previous three years that each totaled 95,000 apartment fires, the losses equate to over 1.5 million dollars in property damages and 360 deaths. The modern apartment complex stouts five to ten buildings with three or four floors each. If a single building were to catch on fire, then dozens of families could potentially be affected. Residents renting a unit in an apartment or multi-family residential property, like a townhome or duplex, should practice fire safety precautions to protect themselves and their neighbors. Property owners and property staff, such as property managers, leasing agents, and maintenance crews, should also do their part in preventing a fire disaster. Below are a few tips to help safeguard property and people living in multi-family residential properties from fire disasters.
Ensure fire safety equipment is functioning properly
Fire safety equipment includes smoke alarms, fire extinguishers, fire suppression systems.
Smoke alarms should be tested once a month, the batteries should be replaced once every six months, and alarms should be replaced every ten years. For more information on smoke alarms, watch our video "How and When to Test Smoke Alarms".
Fire suppression systems (a.k.a. fire sprinkler systems) should be tested on an annual basis according to NFPA code 13.
Fire extinguishers should be present in every unit and should be easily accessible. Because most residential fires are caused by cooking, having an extinguisher in the kitchen is best.
Create and communicate fire escape plans.
Residents and staff should be properly prepared for any emergency.
Give a list of important contacts to each tenant and have one displayed in the main office. The list may include contact information for property after-hours emergency personnel, property managers, nearest fire department, local police station, approved vendors, like plumbers, HVAC professionals, and SERVPRO of Greater Covington and Mandeville.
Each building should have maps identifying fire escape routes for that specific property clearly marked throughout common areas on each floor.
Suggest residents create fire escape plans with their households and practice the plan regularly. In the event of a disaster, everyone should feel prepared to take the appropriate actions, especially young children. Visit our blog for fire safety tips for kids.
Help educate residents about fire safety practices.
Most residential fires can be easily avoided by understanding certain dangers and taking extra precautions.
Since cooking is the number one cause for home fires, remind residents not to leave food cooking on the stove unattended. Turning the burner off when stepping away from the stove can be lifesaving. Any items that could easily catch fire, like pot holders and grocery bags, should be kept away.
Candles are another cause of accidental fires. Encourage residents to blow out candles when exiting a room or to invest in flameless candles.
Sleeping with the bedroom door closed will slow down the spread of the fire and allow household members to find another way out of the room.
Never create an open flame or cook on patios or balconies. Only utilize portable cooking equipment in designated areas.
Our team is happy to help any owners and managers of local apartment complexes and multi-family residential properties create an emergency plan tailored to their needs. For more information, please send an email to kayla@SERVPROofcovington.com
More more fire safety resources please visit:
To locate your local fire department visit our blog about testing smoke alarms.