Hurricane Ida Recovery Update
9/21/2021 (Permalink)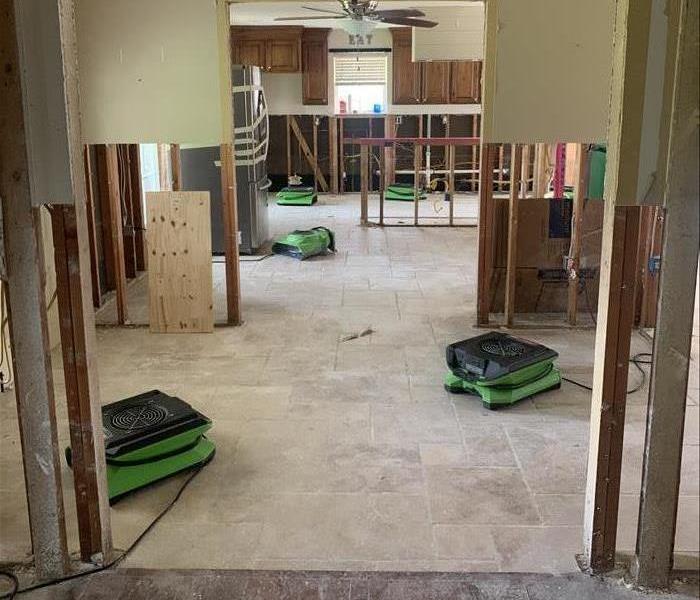 SERVPRO of Greater Covington and Mandeville helps homeowners and business owners recover following Hurricane Ida.
Hurricane Ida first made landfall in Port Fourchon, Louisiana on August 29th, 2021. As a Category 4 Hurricane, Hurricane Ida caused damages throughout most of Southeast Louisiana. From northern parishes such as St. Tammany Parish and Tangipahoa Parish to lower-lying parishes like St. Charles Parish and Terrebonne Parish, many residents and business owners have a long recovery road ahead of them.
As of September 21st, some areas are still without power and the internet. We would like to say thank you to everyone who is working tirelessly to help us recover. We want to specifically thank all linemen, government officials, police officers, firefighters, emergency personnel, non-profits, and business owners who have stepped up to serve our community.
SERVPRO of Greater Covington and Mandeville has been working diligently to help restore homes and businesses damaged by Hurricane Ida. Three weeks after the storm, our list of customers in need is still long. Please know we are doing our best to help everyone we can as soon as possible. We thank you for your patience during this difficult time. Please reach out to our office if you are still in need of mitigation or mold remediation services. Our office number is 985-871-5375.
Hurricane Ida Storm Recovery Resouces and Updates:
- FEMA
- St. Tammany Parish Government Updates
- New Orleans Hurricane Ida Relief Resources
- United Way Southeast Louisiana
- Red Cross Louisiana Hurricane Ida Relief