Water Damage- Water Class and Category Play a Major Role in the Restoration Process
7/8/2020 (Permalink)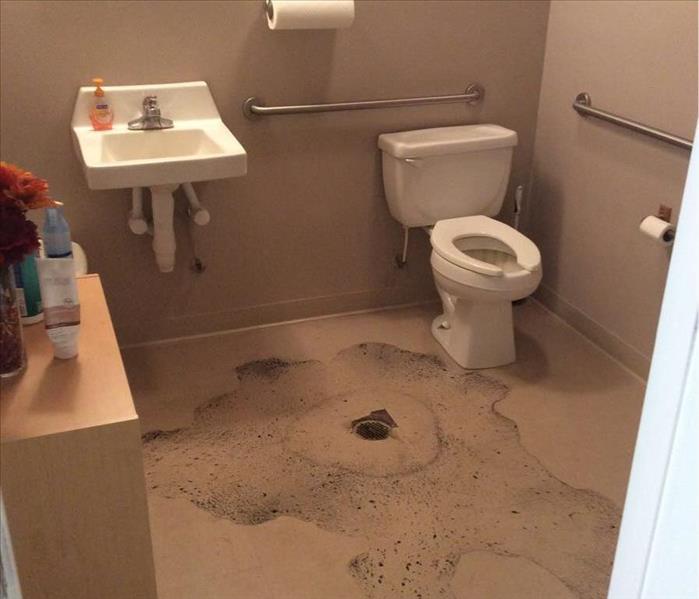 Water category and class determine the scope of work for water damage mitigation and restoration processes.
All water damage events are unique. The extent of mitigation and restoration required by our team of experts depends on several variables. For example, commercial restoration and residential restoration projects often call for different response techniques. Also, the type of flooring plays a substantial role in cleaning and drying processes. However, two of the most important factors for water damage restoration are the category and class of the water itself. Category of water refers to how contaminated the water is. Class refers to how wet an area, room, or structure has become.
Water Damage Categories
Category One Water
Category one water is considered "clean" water. This type of water originates from a sanitary source. It does not pose a substantial risk from exposure.
Examples of category one water include:
water from broken water supply lines
bathtub or sink overflow with no contaminants
appliance malfunctions like leaking refrigerator or dishwasher supply lines
broken toilet bowl tanks.
Category Two Water
Category two water is considered "dirty" and therefore, unsafe. This type of water is from a contaminated source. It has the potential to cause discomfort or sickness if contacted or consumed by humans.
Examples of category two water include:
water discharged from dishwashers or washing machines
overflow from washing machines
overflow from toilet bowls on the room side
Category Three Water
Category three water is considered "grossly contaminated". This type of water can contain pathogenic, toxigenic, or other extremely harmful agents. It can cause significant adverse reactions in humans if consumed or contacted.
Examples of category three water include:
water caused by sewage system backups
flood water
water from rising rivers or streams
Water Damage Classes
Class One
Class one signifies the least amount of water absorption. In this case, the affected wet, porous materials only account for less than five percent of the total floor, wall, and ceiling surface area. Also, the affected materials are considered low evaporation materials.
Class Two
Class two is defined by a significant amount of absorption and evaporation load. For example, class two water saturates five percent to forty percent of the combined floor, wall, and ceiling surface area. These wet materials are also considered low evaporation materials.
Class Three
Class three is the greatest amount of water absorption by materials. The wet, porous materials total more than forty percent of the combined floor, wall, and ceiling surface area.
Class Four
Class four refers to deeply bound or held water that causes significant damages.
At SERVPRO of Greater Covington and Mandeville, our water damage restoration technicians receive certifications for applied structural drying from IICRC, a non-profit restoration industry organization. Our certified, experienced crew is available 24/7/365 for all water damage emergencies. You can always reach us by dialing 985-871-5375.