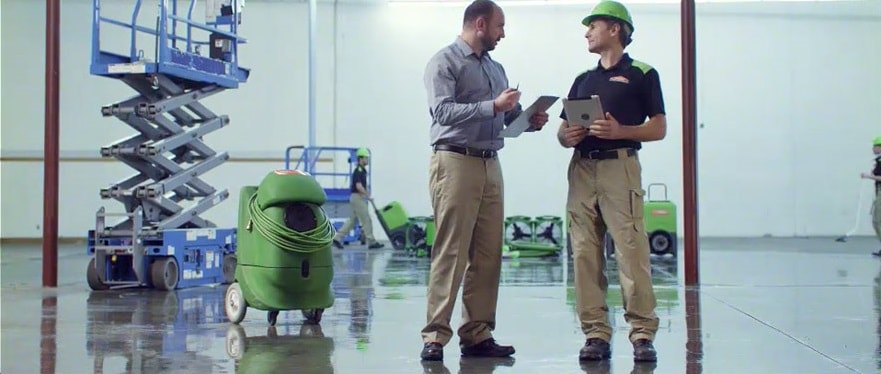 Commercial Mold Remediation
Do you notice mold growing in your business? Have you or your employees begun to smell a moldy, musty odor lately? Even the smallest water leak left undetected can quickly materialize into a mold infestation in your business. SERVPRO of Greater Covington and Mandeville specializes in commercial mold damage remediation and has over a decade of experience remediating mold in various commercial properties, like churches, schools, and retail stores. Our highly trained mold remediation technicians can efficiently and properly rid your business of a mold problem in a timely manner. Call us today to speak with one of our mold remediations so we can help make your mold problem seem "Like it never even happened."
24 Hour Emergency Service
Faster to Any Size Disaster
A Trusted Leader in the Mold and Water Restoration Industry with over 2180 Franchises
Highly Trained Mold and Water Damage Restoration Specialists
Have a Mold Problem? Call Us Today – (985) 871-5375
Commercial Mold Remediation Presents Unique Challenges
Mold can spread quickly through a property if left untreated. SERVPRO of Greater Covington and Mandeville can respond quickly, working to first contain the infestation to help prevent its spread to other parts of the building. Next, we will begin the remediation process, working safely and effectively to manage the situation. We have the training, experience, and equipment to contain the mold infestation and remediate it to preloss condition. Learn more about SERVPRO of Greater Covington and Mandeville training and certifications.
Applied Microbial Remediation Specialist
Water Damage Restoration Technician
Applied Structural Drying Technician
Odor Control Technician
Upholstery and Fabric Cleaning Technician