Fourth of July Fun on the Northshore
6/24/2019 (Permalink)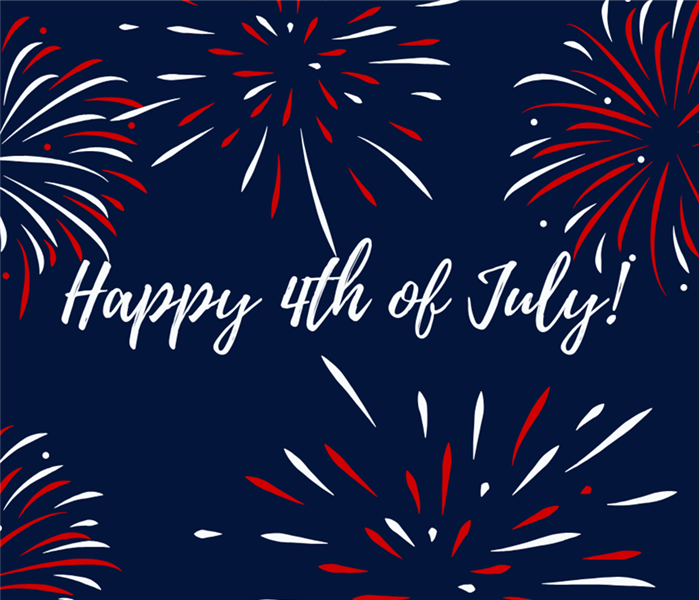 This year the fourth of July falls on a Thursday and celebration events will kick off the weekend before.
The partying will kick off on Friday, June 28th with the Columbia Street Block Party in downtown Covington. This free, family-friendly event is a great way to stroll down Columbia street, view classic cars, and show your support for local businesses. Columbia street blocks 200-500 will be blocked off from 5:00 pm to 10:00 pm.
On Saturday, June 29th the cities of Abita Springs, Mandeville, and Slidell will each offer family-friendly events with musical performances. Abita Springs will host a free Independence Day Celebration from 5:00 pm to 10:00 pm. Presented by VFW Post 8720, the celebration starts with a decorated bike and wagon parade rolling through the town (patriotic costumes encouraged!) and features live music, a flag retiring ceremony, local civic organizations with fun activities and games, Abita Beer and concessions by a local restaurant as well as hot dogs, baked treats and snowballs. In Mandeville, people are encouraged to picnic and celebrate on the lakefront beginning as early as 10:00 am. The Old Mandeville Business Association Food Court will begin selling food at 5:00 pm. Entertainment on stage begins at 6:00 pm, with a special patriotic tribute to all who have served and continue to serve in our nation's military. The tribute will be followed by live music featuring Four Unplugged. Fun, free activities will be provided by Keep Mandeville Beautiful's Kid's Tent, and the evening closes with fireworks over Lake Pontchartrain sponsored by The City of Mandeville, Lakeview Regional Medical Center - A Campus of Tulane Medical Center, and Baker Pile Driving. The stage will be located between Coffee and Carroll Streets. And lastly, the Slidell Heritage Festival offers families music, entertainment, food, fireworks, and so much more to celebrate America's birthday. Tickets are $10 for adults, $5 for kids ages 4-12, and free admission for children 3 years old and younger. The festival is from 4:00 pm to 11:00 pm, with a firework show at 9:00 pm.
On July 3rd, Pearl River will host a fourth of July celebration from 6:00 pm to 9:00 pm throughout downtown Pearl River and at the Pearl River Town Hall. This celebration is free and will feature a pie eating contest, a petting zoo, a firework display dusk, and much more. Also on July 3rd, is the Sparks in the Park celebration at the Bogue Falaya Park in downtown Covington. This free, family-friendly event will be from 6:30 pm to 9:00 pm and boasts music, a firework display, games, and even a hot dog eating contest.
And finally, on July 4th, you can celebrate America at three different events across the Northshore. Bright and early at 7:30 am, there will be a Four on the Fourth Family Fun Run/Walk in Covington's Hubie Gallagher Park. The Land-O-Pines Campground will have a DJ and a firework display from 8:00 pm to 10:00 pm. And for a place to celebrate all day, you can head over to Madisonville for the Madisonville Old Fashioned 4th of July Celebration beginning at 11:00 am. This event offers music, games, food, the Miss Madisonville Beauty Pageant, and a firework show at 8:30 pm.