5 Tips for Avoiding a Post-Construction Disaster
4/26/2022 (Permalink)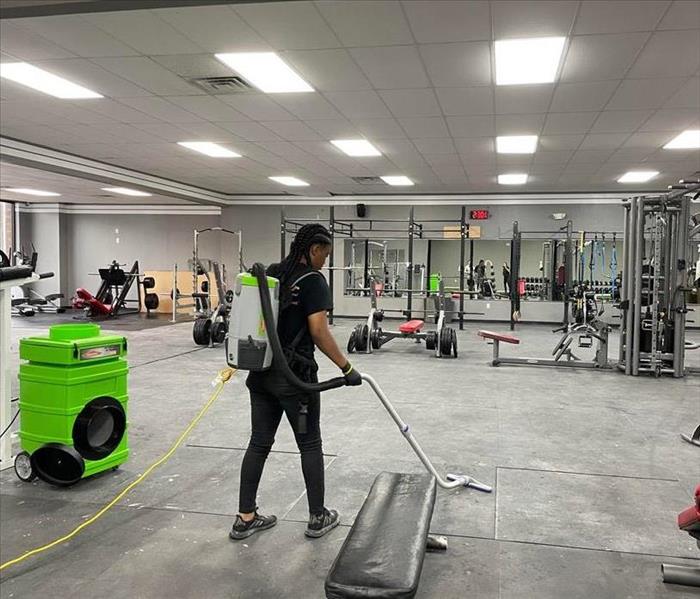 SERVPRO of Greater Covington and Mandeville provides post-construction cleaning services for St. Tammany Parish businesses and non-profits.
Remodeling your business can be an exciting project. Maybe you need more office space or maybe you've decided to modernize your property. Whatever the reason is, you know the finished product will be worth the construction process. However, if proper cleaning measures aren't taken, then you may be left with a mess of construction dust and debris. As cleaning and restoration professionals, we have a few tips for avoiding post-construction disasters.
5 Tips to Minimize Construction Dust and Debris
Contain the construction area. Close doors and create plastic dust barriers at entryways.
Close off air vents in working areas. Secure plastic sheeting over vents to avoid dust/debris entering the HVAC system.
Clean up after each day of work. Vacuum all dust and debris from work areas.
Run an air scrubber when work is not being performed to remove contaminants from the environment.
Do not wet clean flooring until the project is complete and all drywall dust has been removed.
Once your project is complete, the cleanup process may seem overwhelming. Don't worry. Our professionals cleaning technicians are happy to assist with post-construction cleaning. SERVPRO of Greater Covington and Mandeville can help with air duct cleaning, HEPA vacuuming structure and contents, tile cleaning, providing air scrubbers, and more. Call our office today to learn more about our post-construction cleaning services and to request a site visit today.